Mansfield, Texas, a bustling city known for its vibrant community, holds a wealth of opportunities for those embarking on their fitness journey. Fitness enthusiasts, beginners, and experts alike have numerous options at their disposal with a myriad of gyms in Mansfield, TX. The city's fitness scene is diverse, offering everything from traditional gym experiences to specialized fitness centers like Stoic Brazilian Jiu-Jitsu, which provides martial arts and fitness classes with a unique twist.
Exploring the Best Gyms in Mansfield, TX
When it comes to identifying the best gyms in Mansfield, TX, it's important to consider the unique offerings of each facility. For example, Anytime Fitness Mansfield, TX, is renowned for its 24/7 access, providing flexibility for those with busy schedules. On the other hand, 24hr Fitness Mansfield is known for its wide range of equipment and group fitness classes that cater to all fitness levels.
Stoic Brazilian Jiu-Jitsu stands out among Mansfield gyms due to its combination of martial arts and fitness. This facility offers a revolutionary "Get Fit Fast" formula that combines cardio and weightlifting in an engaging format. The facility boasts experienced instructors, and its fitness program is designed to deliver fast results, with many of its members reporting significant improvements in their fitness levels and overall health.
Understanding Gym Memberships in Mansfield, TX
Generally, a gym membership in Mansfield encompasses use of workout equipment, participation in group fitness classes, and frequently, the assistance of personal trainers. Nevertheless, each fitness center presents its own unique set of membership alternatives and rules for termination. Some establishments extend the convenience of month-to-month memberships, while others propose a more budget-friendly 12-month commitment. Early termination of these long-term memberships might necessitate a specific cancellation notice or incur a penalty fee. This practice is often employed to provide attractive incentives for new members.
Family memberships are also a popular option, allowing families to work out together and instill healthy habits in their children. Most of these family-friendly gyms offer personalized training programs and classes for all age groups, ensuring a safe and effective workout experience.
The Role of Personal Trainers and Group Fitness
Personal trainers play a pivotal role in the fitness journey of many individuals. They provide personalized workout plans, nutritional guidance, and motivation to help their clients achieve their fitness goals. Most gyms in Mansfield, including Stoic Brazilian Jiu-Jitsu, have experienced personal trainers who are well-equipped to guide you through your fitness journey.
Group fitness classes are another significant aspect of Mansfield gyms. These classes create a supportive and energetic environment that can make working out more enjoyable. From high-intensity interval training (HIIT) to yoga classes, the group fitness offerings in Mansfield are diverse and cater to a wide range of interests and fitness levels.
Navigating Gym Membership Terms and Conditions
Before signing up for a gym membership, it's important to thoroughly understand the terms and conditions. This includes understanding the membership agreement, cancellation terms, and any additional fees that may apply. Some gyms offer a day pass option, allowing potential members to try out the facility before committing to a membership. This option is particularly suitable for those who travel frequently or have changing schedules.
Ease of Access Gyms in Mansfield
Convenience and ease of access are key factors to consider when choosing a gym. Fortunately, there are numerous gyms near Mansfield, TX, ensuring that residents have easy access to fitness facilities. Whether you're looking for a gym close to home, work, or even your children's school, you're likely to find a fitness center that fits your needs in Mansfield.
In conclusion:
Mansfield, TX, offers a wealth of options when it comes to fitness centers. From 24-hour gyms to specialized fitness classes, there is something for everyone in this vibrant city. Whether you're a fitness enthusiast or just beginning your journey, you're sure to find the right gym that caters to your needs and preferences.
Choosing the right gym involves considering several factors such as location, hours, equipment, classes, and membership options. Make sure to take advantage of day passes or trial memberships to get a feel for the gym before making a commitment.
Remember, the best gym for you is the one that you feel comfortable in and that supports your fitness goals. So, take your time, do your research, and you'll be on your way to a healthier you in no time!
Stoic Brazilian Jiu-Jitsu welcomes everyone, regardless of their fitness level or experience with martial arts. With our unique fitness classes, experienced instructors, and welcoming community, we aim to provide an environment that not only improves your fitness but also boosts your confidence and overall well-being. Visit our fitness center in Mansfield, TX, and experience the Stoic difference today.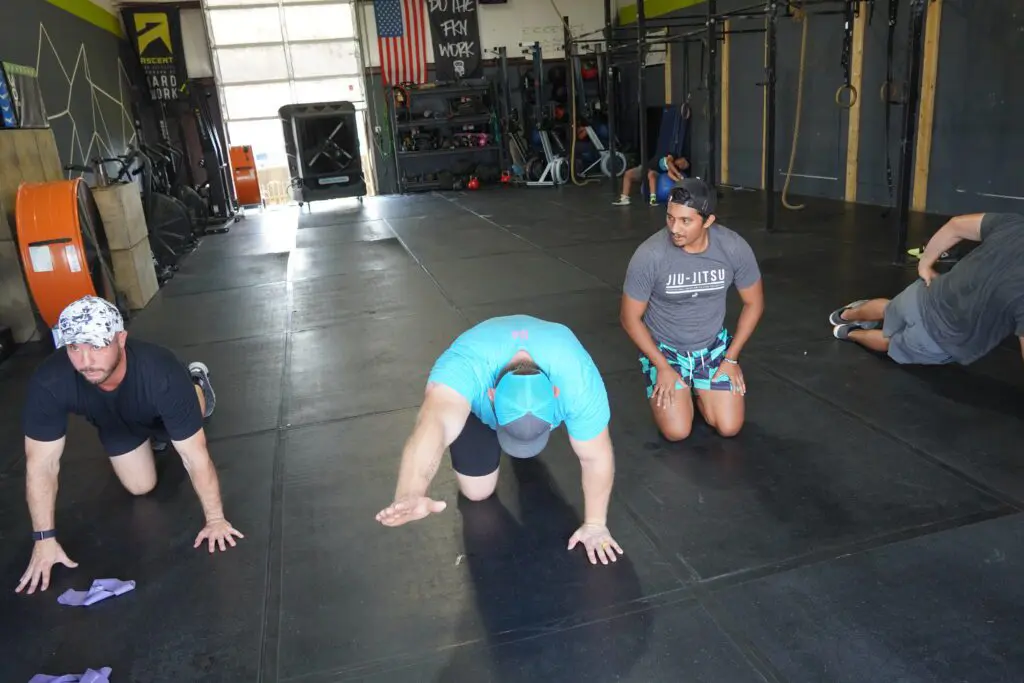 ---